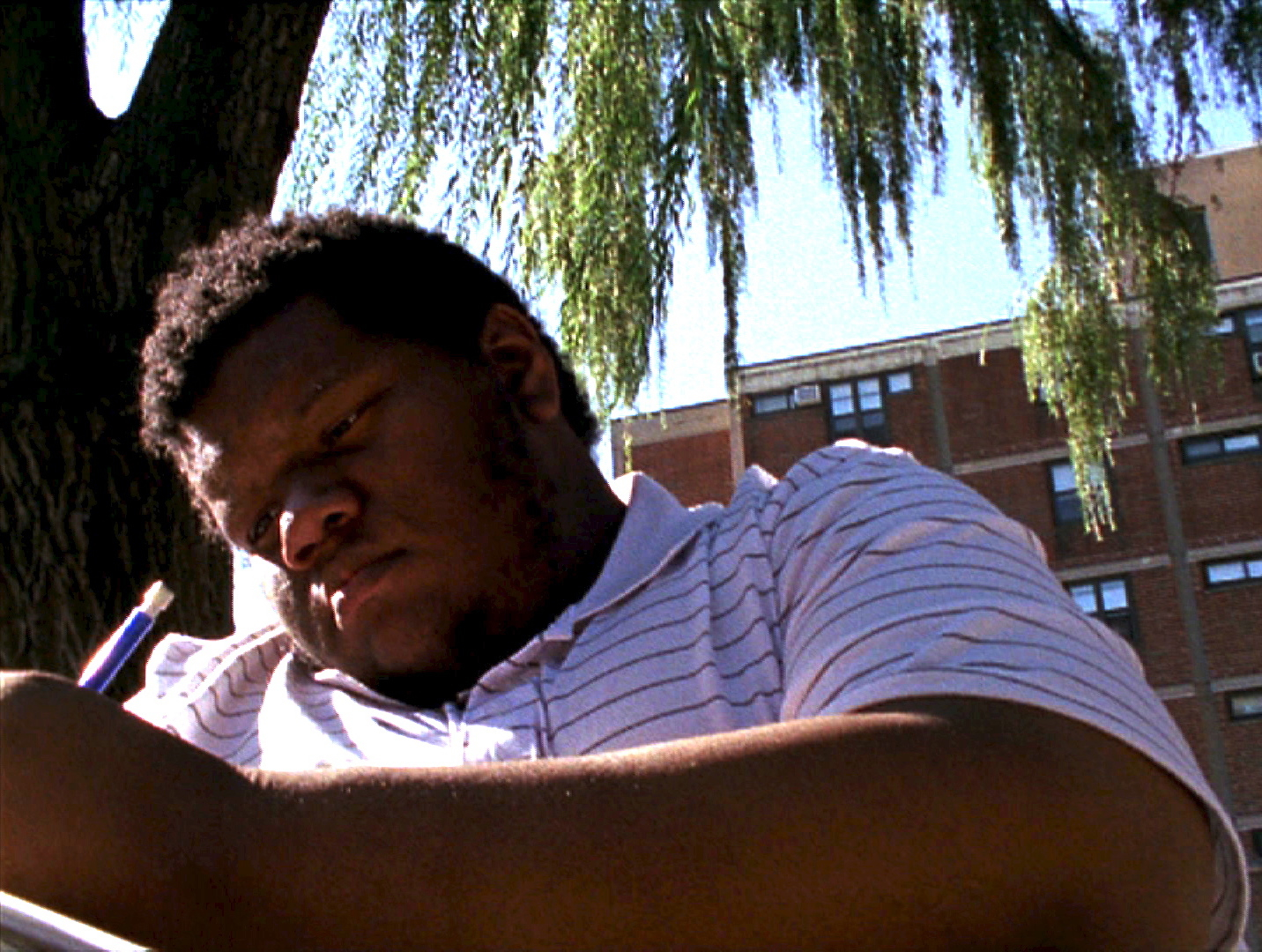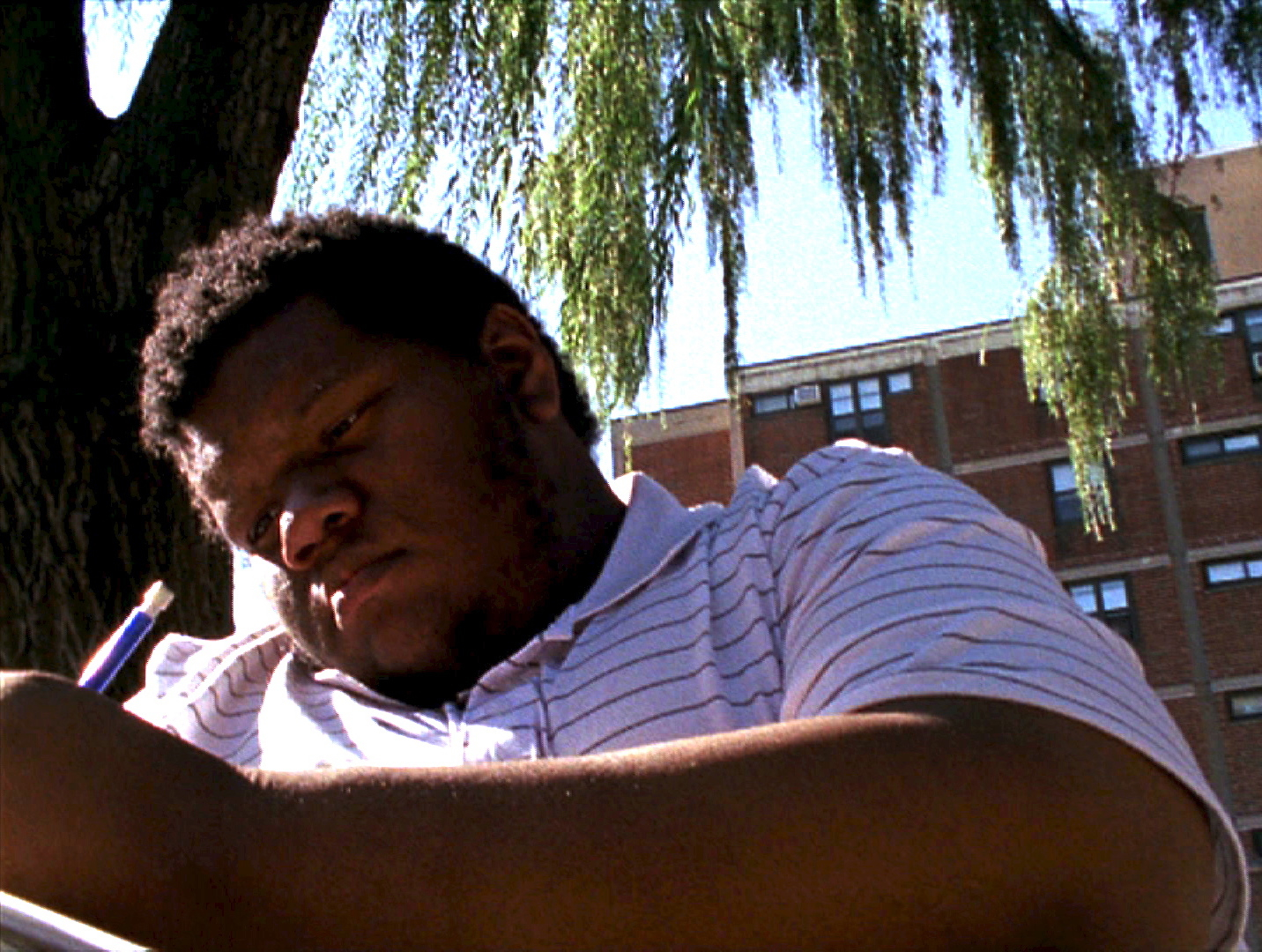 BIG WILLOW (2013)
10:29 - Color - Stereo – 4:3 – United States - English dialogue - Original Format: 16mm
Can a young artist's creativity save his favorite willow tree from bulldozers?
Screenings:
2019
2nd #HellaBlack Pop Up Gallery, Boston Center for the Arts, United States, September 21, 2019
1st Sharjah Film Platform, Sharjah Art Foundation, United Arab Emirates, January 18-26
2016
4th Environmental Film Festival in Albania, May 22-June 5
5th International Green Film Festival, Tehran, Iran, May 13-20
13th Festival de films pour l'environnement, Saint-Casimir, Quebec, Canada, April 22-30
7th Sustainability Shorts Film Competition, Weatherspoon Art Museum, University of North Carolina, Greensboro, United States, April 21, First Place Award
20th inCINEración Festival Independiente, Granada, Spain, April 19-20
2nd Festival International du Film Environnemental de Conakry, Guinea, March 22-24
10th Amakula International Film Festival, Kampala, Uganda, March 16-20
Geo Film Festival, Cittadella, Padua, Italy, January 7
2015
5th International Film Festival of Kashmir, Srinagar, India, December 22-24, 2nd Place Documentary Award
The Journal of Short Film, Volume 36 (DVD compilation): produced by the Film Studies Program of The Ohio State University, U.S.
Brigade des Images, "Neither Seen Nor Known" Exposition, Galerie Grand E'Terna, Paris, France, October 30-November 28
3rd International Short Film Festival "Short Form", Gornji Milanovac, Serbia, September 19-27
8th Sisak Eco Film Festival, Croatia, June 15-26
"Come As You Are" Open Air Screening, Kalamata, Greece, June 12
8th Film Fest Kosova "The Goddess On the Throne", Pristina, Kosovo, June 1-5
9th Portsmouth Short Film Night, New Hampshire, United States, March 24
18th Traverse Vidéo Festival, Toulouse, France, March 17-31
Flumenfest – 1st Minho International Film Festival, Braga, Portugal, March 3-8
10th U.F.O. Short Film Festival, Leipzig, Germany, January 17
Munich Underground Film Festival, Germany, January
2014
5th Overlook 2014 CinemAvvenire Film Festival, Rome, Italy, December 12-21
4th Athens International Digital Film Festival, Greece, December 7-16
9th Lola Kenya Screen Film Festival, Nairobi, December 6-12
13th International Short & Independent Film Festival, Dhaka, Bangladesh, December 4-11
3rd Muestra Medioambiental "Lanzarote Ante el reto del Ecoturismo", Parque Islas, Canarias, Spain, December 4-6
4th FICAMS – Festival Internacional de Cine de la Antártica sobre Medioambiente y Sustentabilidad, Punta Arenas, Chile, December 3-5
Fincortex – Festival Internacional de Cortometrajes Experimentales, Colombia, December 1-31
1st International Children's & Youth Film Festival "Zero Plus", Tyumen, Russia, November 29-December 3
3rd The Nile's Diaspora International Film Festival, Jinja, Uganda, November 21-28
21st L'Alternativa Festival de Cinema Independent de Barcelona, Spain, November 17-23
11th Irpen Film Festival, Ukraine, November 16
11th Festival Internacional de Cortometrajes, FENACO, Cusco, Peru, November 12-15
Urban TV 2014, VII International Cinema and Television Festival of Urban Life and Ecology, Madrid, Spain, November 11-14
1st Campeche Film Festival, Cine Entre Murallas, Mexico, November 7-9
Strawberry Shorts Film Festival 2014 Commendation Screening, Cambridge Arts Picturehouse, United Kingdom, November 6
1st Muestra de Cine Despertarte, Guadalajara, Mexico, November 2-8
Cineclub Caligari, Cali, Colombia, October 30
2nd Festival Internacional Universitario de Cine - Cinespacio 2014 – Ciudades Invisibles, Cali, Colombia, October 27-31
7th Festival de Cine La Imagen de Los Pueblos, Ibarra, Ecuador, October 17-November 20
6th D.I.Y. Film Festival, Warsaw, Poland, October 17-19, Audience Special Award
5th Muestra Audiovisual Cine Sinú, Montería, Córdoba, Colombia, October 14-19
1st Art City Short Film Festival, Buea, Cameroon, October 7-11
8th Jahorina Film Festival, Pale, Bosnia and Herzegovina, October 1-4
5th Mikro Festival of Amateur Film, Belgrade, Serbia, September 26-27
3rd Metricamente Corto Trebaseleghe Film Festival, Italy, September 17-21
6th Festival de Cine Azul SURrealidades, Bogota, Colombia, September 9-13
MitOst Festival, Leipzig, Germany, September 6
5th Festival Internacional de Cortometraje (FIC), Argentina, September 5-18
6th Corti In Cortile Short Film Festival, Catania, Sicily, Italy, September 5-7
2nd Festival International Cinema Libre, Hamburg, August 29-31
19th Portobello Film Festival, London, UK, August 28-September 14
3rd Festival Internacional de Cine Para Niños, Ninãs y Adolescentes Ojo de Pescado, Valparaiso, Chile, August 19-23
Festival Internacional Tomacine – Cortomate 14 - TomaTina Music & Film Festival, Buñol, Spain, August 17-26
Art City August: Community Film Festival, Cambridge, MA, United States, August 9
18th Festival International de Cine de Lima, Peru, August 8-16
2nd Moonrise Film Festival, Wells, British Columbia, Canada, August 7-10
3rd Corto di Sera – Rassegna di Cortometraggi Indipendenti, Messina, Sicily, Italy, August 5-7
"Ananse" Festival de Cine Afro, Cali, Colombia, August 4-8
5th Feria Internacional de Cine de Manizales, Colombia, July 29-August 2
Fabrica Utopia Festival, via Festival Miden, Andros Island, Greece, July 26-August 2
2nd Syros International Film Festival, Greece, July 26-August 1
7th Festival Internacional de Cine Bajo la Luna - Islantilla Cineforum, Huelva, Spain, July 10
10th International Short Film Festival Detmold, Germany, July 3-6
Shorts @ Azores Fringe Festival, Pico Island, Portugal, June 23
12th Brescello Festival del Cinema, Italy, June 20-23
20th International Festival of Local Televisions, Kosice, Slovakia, June 18-21
16th Festival Internacional de Cine Medioambiental de Canarias, Spain, May 28-June 1
4th Festival Internacional de Cine y Audiovisual Infantil y Juvenil, Merida, Venezuela, May 25-31
7th Ecozine Film Festival, Zaragoza, Spain, May 15-22
8th Sorsi Corti Festival Internazionale di Cortometraggi, Palermo, Italy, May 14-18
14th Festival Internacional de Cortometrajes Cine a la Calle, Barranquilla, Colombia, May 9-17
3rd Cinecita Fest International de Cine y Television Infantil y Juvenil, Bogota, Colombia May 7-10
Datca International Short Film Festival, Turkey, April 15-27
International Art-House Film Festival "On The Timeline", Lublin, Poland, March 27-April 2
9th Les Inattendus Film Festival, Lyon, France, January 24-February 1
2nd Albuferafilms Festival Latinoamericano & International de Cortometrajes Ambientales, Buenos Aires, Argentina, January 23-26
3rd Festival Mundial de Cine Extremo "San Sebastián de Veracruz", Mexico, January 20-24
2013
International Izmir Artemis Film Festival, Turkey, December 13-15
Espacio Enter International Festival of Creativity, Innovation & Digital Culture, Tenerife, Canary Islands, Spain, November 29-December 1
17th International Video Festival Videomedeja, Serbia, November 29-December 1
21st Ozu Film Festival, Italy, November 15-24
6th Northern Wave International Film Festival, Iceland, November 15-17
30th Kassel Documentary Film Festival, Germany, November 12-17
23rd Festival Internacional de Curtas do Rio Janeiro, Brazil, October 31-November 7
4th Festival de Cine: Infancia y Adolescencia "Ciudad de Bogota", Colombia, October 22-25
3rd La Festival Chacun Son Court, Strasbourg, France, October 21-27
10th Konstanzer Kurz.Film.Spiele, Germany, October 19-20
21st Chile International Short Film Festival, October 17-24
1st Hendaia Film Festival, France, October 17-19
27th Cinekid Film Festival for Children "Screening Club", Netherlands, October 13-17
11th Luksuz Film Festival, Slovenia, October 11-12
6th Cinetoro International Film Festival, Colombia, October 8-14
19th Black Harvest Film Festival, Chicago, IL, United States, August 2-29
5th ARES Film & Media Festival, Siracusa, Italy, July 24-30
9th Video Art Festival, Miden, Greece, July 4-6
27th Parnu International Documentary & Anthropology Film Festival, Estonia, July 1-21
15th Roxbury International Film Festival, United States, June 27-30
8th Sardinia Film Festival, Italy, June 24-29
11th Plattform: No Budget Media Festival, Tubingen, Germany, May 31-June 2
8th Tur Ostrava Film Festival, Czech Republic, May 29-31
Home Grown Shorts Screening, Boston, United States, April 27
2nd Kyiv International Short Film Fest, Ukraine, April 24-28
8th Filmideo Festival, Index Art Center, Newark, New Jersey, United States, April 20
5th CMS International Children's Film Festival, Lucknow, India, April 19-27
10th L'Inconnu Film Festival, Paris, France, April 14-17
See Contact page for scheduling screenings and international sales.